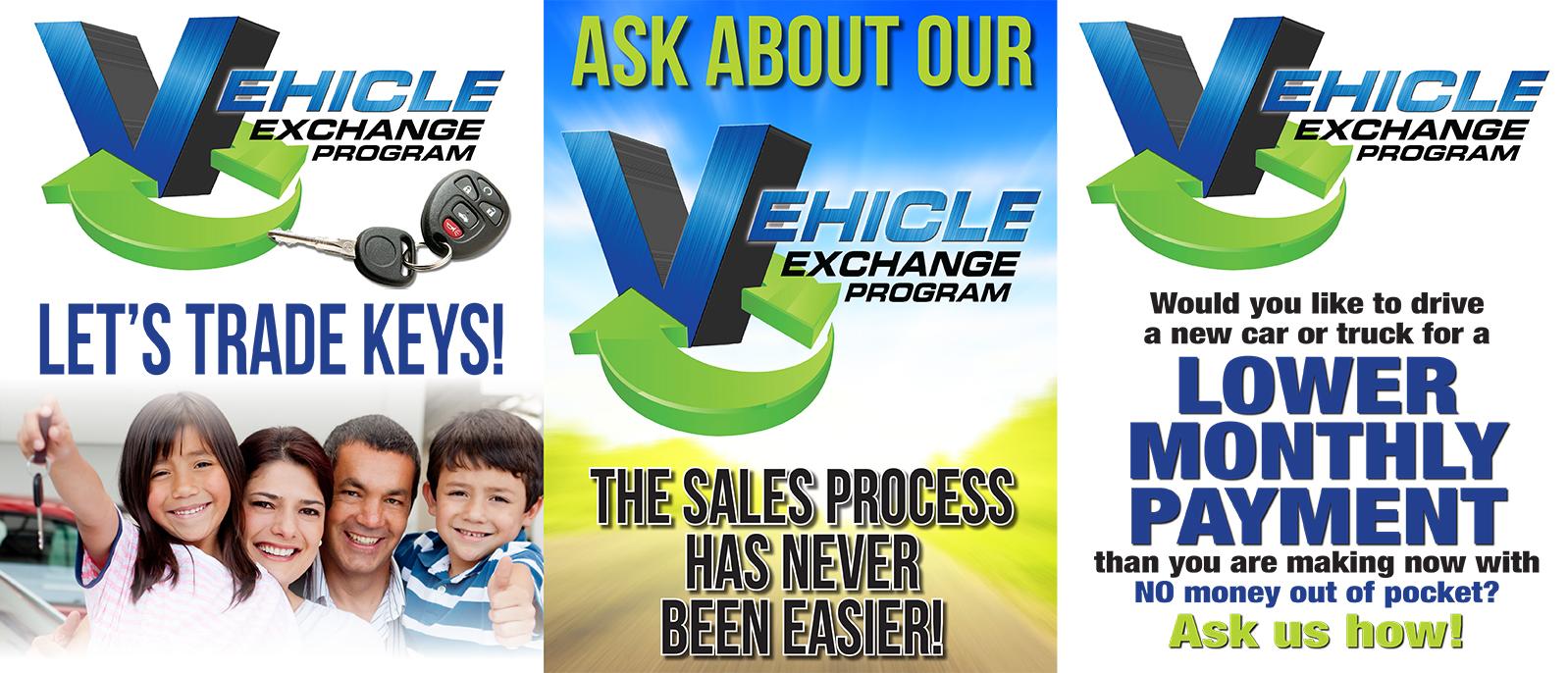 Are you familiar with our Exchange Program? 
Ok, let me give you a quick overview. Because of market conditions, there is a very high demand for quality pre-owned vehicles like yours, and many of our customers that qualify find they not only get top dollar for their current car, but with some special Chevrolet loyalty incentives, they are able to get a brand new car for the same or less than they are paying to drive their old car, with little or no money out of their pocket.
If this program interests you, please call or email me for more information.